Traveling Maddy
For the past few weeks we've had Traveling Maddy living with us! Except we already have a Maddie here so I decided her name was Squirt. Here's some stuff we did while Squirt was here.
1. We played with our toys. Squirt didn't want Rapunzel to hunt dinosaurs with Iron Man. She said it would be like hunting down Pascal's cousin. I guess she has a point.
2. We read books before going to the movies. Well, Squirt and Luna read books. I spent my time doing more productive things.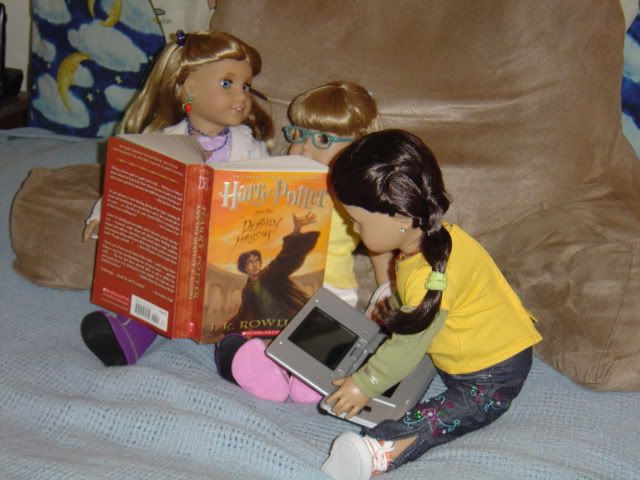 3. We ate nothing but the healthiest of snacks.
4. We made a fair and diplomatic decision regarding who got to eat the last cupcake.
5. We watched educational shows.
6. We learned about sharing.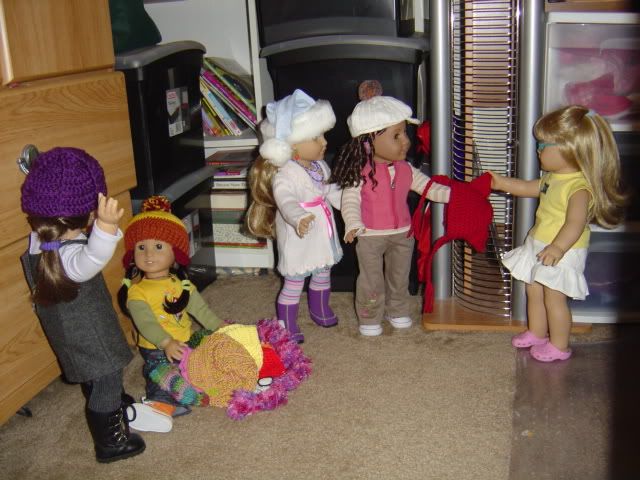 7. We waited for snow. That turned out to be a waste of time.
8. We said goodbye to our new friend.
Have a great holiday season in California, Squirt! (And also, dear Meatbag, that had better be the only doll making her way to our house for the next year. NO NEW DOLLS. Got it?)